If your car's air conditioning system is not keeping you cool don't let the hot weather make you miserable. Get back to cruising in comfort. Bring your car or truck by Darrell's Firestone in Farmington and we'll get your AC working again. Call now at 248-477-9090 or stop by the shop at 23534 Farmington Road, Farmington, MI, 48336.
Five Signs Your Car AC Needs To Be Serviced
Your car air conditioning blows only slightly cooler than the outside air.
Your car's air conditioner blows air that smells like mildew and mold.
Your A/C only works while driving.
You have low airflow even at the highest fan setting.
Water condensing or dripping on your foot while driving.
Don't wait! If your car's A/C is working at reduced efficiency, it's worth a visit to Darrell's Firestone. Taking care of regular maintenance now can help you avoid more expensive AC repair costs down the road. Sometimes fixing a broken air conditioner is as simple and cost effective as adding new coolant.
Most truck and car air conditioning systems break eventually with usage. Hoses that feed the AC unit may crack, clog or drip if not serviced. Let us service your car or truck and keep your cooling system performing at its peak. Call us at 248-477-9090 to learn more about how we can get your air conditioning running again!
Common Automotive AC Repair Services
Recharging Your Car's AC
Darrell's Firestone in Farmington for Recharging Your Freon Fast
In some instances when your car's air conditioning (AC) begins to lose its cooling power or fails to blow cool air, it may be time for a simple freon recharge. Recharging your freon is often a fast and inexpensive repair that can help you beat the summer heat. But leaking freon may be caused by a cracked hose or seal. It is often an indicator that a more significant repair is needed.
More: Recharging your car's AC
Repair Your Car's AC Compressor
Let Darrell's Firestone Repair Your Car's AC Compressor
The cool air in your car is produced primarily by the compressor. The four main functions that your vehicle's compressor carries out include pressurizing the refrigerant to cool cabin air, monitoring and controlling temperature output, sensing temperature changes inside and outside the vehicle, and moving air to your car's AC condenser.
More: Repair Your Car's AC Compressor
Repair Your Car's AC Condenser
Discover the Best AC Condenser Repair in Farmington
Your vehicle's A/C condenser is usually located in the front of the radiator. When your AC compressor is pressurizing the refrigerant flows to the condenser to reduce the temperature and pressure. The condenser is a vital component in keeping your car's cabin temperature cool. It moves the cooled liquid refrigerant to the receiver/dryer or accumulator.
More: Repair Your Car's AC Condenser
Repair Your Car's AC Evaporator
Repair or Replace Your Car's AC Evaporator at Darrell's Firestone in Farmington
Located just behind the dashboard, your car evaporator is in charge of cooling air and removing moisture before it is blown into the cabin of your car or truck.
More: Repair Your Car's AC Evaporator
Replace Your Car's AC Thermal Expansion Valve or Orifice Tube
Replace Your Thermal Expansion Valve or Orifice Tube at Darrell's Firestone
The Thermal Expansion Valve or Orifice Tube monitors the amount of pressure and temperature of your A/C system to calculate the precise amount of refrigerant that can safely go into the evaporator. Uneven pressure can allow unwanted moisture to accumulate in a car or truck's AC system.
More: Replace Your Car's AC Thermal Expansion Valve or Orifice Tube
Freon Recharging Questions and Answers
Q: How often should Freon be changed?
A: Never, at least not in the way you think of your oil being changed. Your car's AC system is a sealed unit. No new freon needs to be added unless there's a refrigerant leak. Over time as your vehicle ages small cracks may form in your AC system parts such as the compressor, condenser, evaporator, receiver-dryer, expansion tube and connecting hoses allowing freon to escape. If this occurs, you need to replace the failing part and have your freon recharged.
Q: How long should a Freon recharge last?
A: If your car's AC system was recently repaired and required a freon recharge it should not need to be replaced again. Your AC system is a closed or sealed system that does not allow freon to escape. Freon is not like gasoline; it does not get depleted. If freon is escaping after your car's AC system has been repaired, then additional work may need to be done to find the leak.
What our clients are saying about us
We have established longterm and stable partnerships with various clients thanks to our excellence in solving their automotive needs!
More Reviews

Had an appointment to have 4 new tires installed. Was told on arrival that it might take longer than usual due to staffing issue. Decided to wait anyway. I made it a bit more complicated by bringing extra wheels for the new tires. Waiting area is clean and pleasant. They understood what I wanted and handled it with no confusion. Job was completed within estimated time. I will be back.
Thank You Jason, all I needed was air in my tire and Jason got me right in and out. I will definitely be going back to purchase my tires.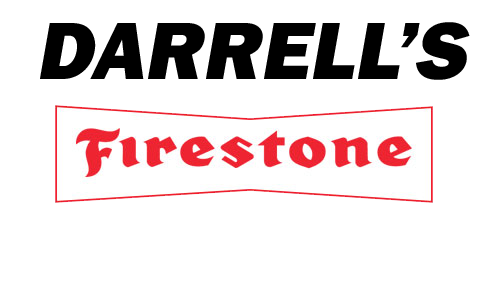 Great experience!
Tires