Winter Watch List (Winter Maintenance Items)

Posted February 26, 2023 8:18 AM

Don't love winter weather? Here's a list of four things you need to keep a watch on during the winter months.

Let's start with coolant levels. Coolant is as important in cold weather as it is in hot weather. Think of the term "anti-freeze." Your coolant needs to be adjusted for climate and temperature so the coolant doesn't freeze when the vehicle isn't running. Your service facility will know the right mixture.

Next, windshield wiper fluid. Winter weather can be challenging when it comes to visibility, so it's important to have the correct windshield washer fluid. Some of it is specially formulated for ice and freezing temperatures. And it won't freeze if your vehicle has to sit out in below-freezing temperatures. And don't forget you can get winter wiper blades that stay clearer in snowy, icy weather than ordinary blades.

Don't forget your tire pressure and tread. After all, tires are what connect your vehicle and the road. As temperatures go down, so does the air pressure inside your tires, so it's important to keep that up to the manufacturer's recommended pressure. Also, make sure your tires have enough tread so they can grip slippery roads. Any service facility can perform a simple test so you'll know. If you need some new tires, they can help you find those that will fit your driving patterns.

Finally, oil gets thicker when the temperatures go down, so it's important to have the proper viscosity for your climate. Consult your service advisor who will make sure your vehicle is using what the manufacturer recommends.

Keep your vehicle prepared for winter weather and it will reward you with the safety and performance it's designed for.

Darrell's Firestone
23534 Farmington Rd
Farmington, MI 48336
248-477-9090
http://www.darrellsfirestone.net

---

Search

Archive

April 2019 (18)
May 2019 (4)
June 2019 (5)
July 2019 (4)
August 2019 (4)
September 2019 (5)
October 2019 (4)
November 2019 (4)
December 2019 (5)
January 2020 (5)
February 2020 (4)
March 2020 (5)
April 2020 (4)
May 2020 (5)
June 2020 (4)
July 2020 (4)
August 2020 (5)
September 2020 (4)
October 2020 (4)
November 2020 (5)
December 2020 (4)
January 2021 (6)
February 2021 (4)
March 2021 (4)
April 2021 (4)
May 2021 (5)
June 2021 (4)
July 2021 (4)
August 2021 (5)
September 2021 (4)
October 2021 (5)
November 2021 (4)
December 2021 (4)
January 2022 (6)
February 2022 (4)
March 2022 (4)
April 2022 (4)
May 2022 (5)
June 2022 (4)
July 2022 (5)
August 2022 (4)
September 2022 (4)
October 2022 (5)
November 2022 (4)
December 2022 (4)
January 2023 (5)
February 2023 (4)
March 2023 (4)


Categories

Air Conditioning (6)Alignment (7)Alternator (4)Auto Safety (2)Automotive News (3)Battery (9)Brakes (6)Cabin Air Filter (5)Check Engine Light (1)Cooling System (10)Dashboard (2)Diagnostics (2)Differential Service (1)Drive Train (6)Emergency Items (1)Exhaust (4)Fluids (7)Fuel Economy (4)Fuel Pump (1)Fuel Saving Tip: Slow Down (1)Fuel System (16)Headlamps (1)Inspection (3)Keys to a long lasting vehicle (3)Maintenance (24)Monitoring System (2)Oil Change (3)Older Vehicles (2)Parts (6)Safety (3)Serpentine Belt (2)Service Intervals (4)Service Standards (4)Shocks & Struts (2)Steering (1)Suspension (2)Timing Belt (4)Tires (2)Tires and Wheels (17)Transmission (4)Warranty (1)Water Pump (1)What Customers Should Know (31)Wheel Bearings (1)Windshield Wipers (2)Winter Prep (2)
What our clients are saying about us
We have established longterm and stable partnerships with various clients thanks to our excellence in solving their automotive needs!
More Reviews

Darrell's got me in and completed the job quickly at a reasonable price.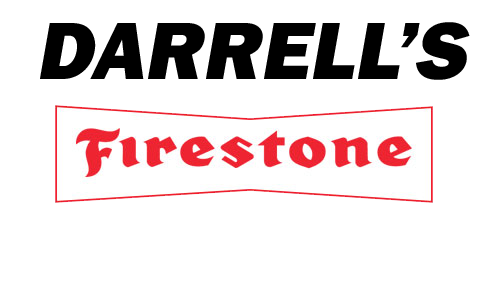 Excellent service. We're quick to respond. Went to them for a second look at my vehicle and they probably saved me 3 grand by not getting repairs done that weren't necessary.