Differential Service in Farmington, MI - What You Need to Know

Posted June 26, 2022 11:45 AM

Scratching your head? Don't worry, if you don't know what a differential is – you will in a moment. That fact is that if you drive a car anywhere in Farmington, MI, you have a differential. Whether your vehicle is front-wheel drive, rear-wheel drive or four-wheel drive, you have a differential. Some Farmington vehicles might even have two or three.

Not surprisingly, a differential's job is to compensate for differences; specifically, they're the differences in wheel speed when turning. For instance, imagine taking a corner near your Farmington, MI, home. Your inside wheel has a shorter distance to travel than the outside wheel as you turn the corner. That means that your outside wheel has to turn faster to keep pace with the inside wheel.

The differential allows the wheels to turn at different speeds while still providing power to your vehicle. Without a differential, Farmington residents' tires would scrub and hop along the pavement during turns like the early cars.

Ever noticed the big bulge in the middle of the rear axle on trucks? That's the differential. Rear-wheel drive vehicles have a differential in back. Most four-wheel drive trucks and SUVs will also have a similar differential on the front axle. A front-wheel drive vehicle's differential is called a transaxle because it combines the differential and transmission in one unit. An all-wheel drive vehicle will have a differential or transfer case that adjusts for speed differences between the front and rear drive wheels.

It can seem a little complex to some Farmington drivers - but you can see that all of the engine's power is routed through your differentials. They're strong enough to handle the work, but- we've said it before - they need to be properly lubricated in order to stay strong. So from time to time, you need to schedule a differential service in Farmington at Darrell's Firestone. The used fluid is drained and replaced with clean fluid. Some advise certain differentials to have special additives installed.

Get your differential serviced at Darrell's Firestone in Farmington.

Darrell's Firestone
23534 Farmington Rd
Farmington, MI 48336
248-477-9090
http://www.darrellsfirestone.net

---

Search

Archive

April 2019 (18)
May 2019 (4)
June 2019 (5)
July 2019 (4)
August 2019 (4)
September 2019 (5)
October 2019 (4)
November 2019 (4)
December 2019 (5)
January 2020 (5)
February 2020 (4)
March 2020 (5)
April 2020 (4)
May 2020 (5)
June 2020 (4)
July 2020 (4)
August 2020 (5)
September 2020 (4)
October 2020 (4)
November 2020 (5)
December 2020 (4)
January 2021 (6)
February 2021 (4)
March 2021 (4)
April 2021 (4)
May 2021 (5)
June 2021 (4)
July 2021 (4)
August 2021 (5)
September 2021 (4)
October 2021 (5)
November 2021 (4)
December 2021 (4)
January 2022 (6)
February 2022 (4)
March 2022 (4)
April 2022 (4)
May 2022 (5)
June 2022 (4)
July 2022 (5)
August 2022 (4)
September 2022 (4)
October 2022 (5)
November 2022 (4)
December 2022 (4)
January 2023 (5)
February 2023 (4)
March 2023 (4)
April 2023 (5)
May 2023 (4)
June 2023 (4)
July 2023 (5)
August 2023 (4)
September 2023 (4)
October 2023 (5)
November 2023 (4)
December 2023 (1)


Categories

Air Conditioning (8)Alignment (8)Alternator (4)Auto Safety (2)Automotive News (3)Battery (11)Brakes (7)Cabin Air Filter (5)Check Engine Light (1)Cooling System (10)Dashboard (2)Diagnostics (3)Differential Service (2)Drive Train (6)Emergency Items (1)Exhaust (5)Fluids (7)Fuel Economy (4)Fuel Pump (1)Fuel Saving Tip: Slow Down (2)Fuel System (20)Headlamps (2)Inspection (3)Keys to a long lasting vehicle (3)Maintenance (27)Monitoring System (2)Oil Change (3)Older Vehicles (2)Parts (5)Safe Driving (1)Safety (3)Serpentine Belt (2)Service Intervals (4)Service Standards (4)Shocks & Struts (3)Steering (3)Suspension (2)Timing Belt (4)Tires (2)Tires and Wheels (23)Transfer Case Service (1)Transmission (5)Warranty (1)Water Pump (1)What Customers Should Know (36)Wheel Bearings (1)Windshield Wipers (3)Winter Prep (2)
What our clients are saying about us
We have established longterm and stable partnerships with various clients thanks to our excellence in solving their automotive needs!
More Reviews

Had an appointment to have 4 new tires installed. Was told on arrival that it might take longer than usual due to staffing issue. Decided to wait anyway. I made it a bit more complicated by bringing extra wheels for the new tires. Waiting area is clean and pleasant. They understood what I wanted and handled it with no confusion. Job was completed within estimated time. I will be back.
Thank You Jason, all I needed was air in my tire and Jason got me right in and out. I will definitely be going back to purchase my tires.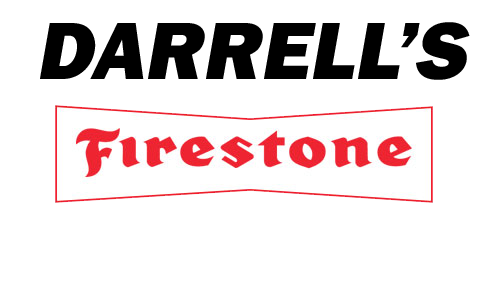 Great experience!
Tires